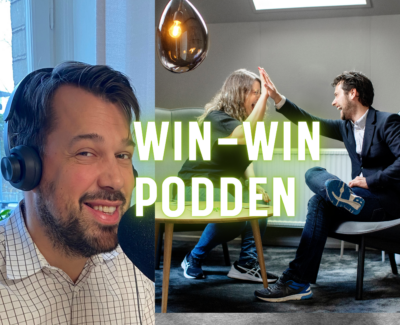 Win-Win-podden
Avsnitt 7. Hur du gör din byrå till en attraktiv praktikplats för YH-studenter
Att ta emot praktikanter från YH-utbildningar är ett bra sätt till kompetensförsörjning för en redovisningsbyrå. Men hur ska du locka studenter att vilja göra praktik på just din byrå? I detta avsnitt samtalar vi med två studenter som gör sin praktik hos oss just nu. De beskriver hur de och deras klasskamrater resonerade och gick till väga för att välja praktikföretag. De avslutar dessutom med att ge sina bästa tips till dig som driver byrå och vill ta emot praktikanter. Gäster i studion är Annica Linder Lindström (från Stockholm School of Business) och Samson Adane (från Stockholms Internationella Handelsskola). Som vanligt hittar du avsnittet i de vanligaste poddspelarna.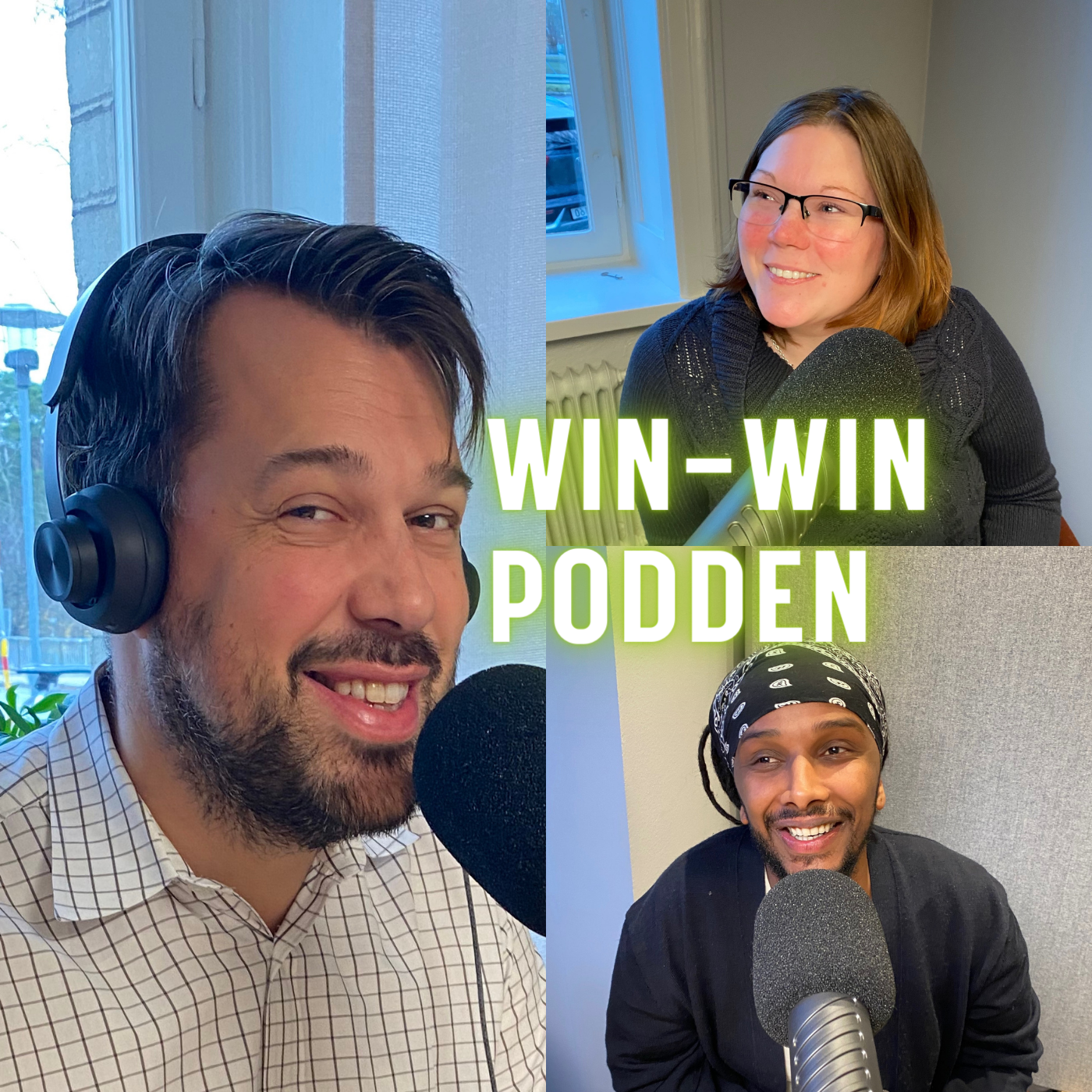 Fler nyheter som du kanske är intresserad av:
29 november, 2023
I dagens avsnitt får ni ta del av en rykande färsk branschrapport, som presenteras av rapportförfattaren Jan Söderqvist, branschexpert på Visma Spcs. Han samtalar med programledare Martin Grimlund om branschens utveckling, med fördjupat fokus på det långsamma tempo som branschen håller inom digitalisering och automatisering. När vi (2023-11-29) släpper detta avsnitt är branschrapporten inte publicerad än, men den publiceras i samband med Visma Spcs program "Morgonsoffan" den 6:e december 2023. Länk till morgonsoffan finns här. https://vismaspcs.se/redovisningsbyra/morgonsoffan
15 november, 2023
Som en uppföljning på temat nätverkande från avsnitt 26 kommer här ett "livepoddsavsnitt" i samband med att affärsnätverket BEN haft en stor kvällsträff på Vaxholms hotell utanför Stockholm. Martin Grimlund gör korta intervjuer med nätverkare från BEN. Ni får höra varför de nätverkar och vilka tips de har till dig som funderar på att nätverka mer. Gäster är: Derek Wamala-Johnson som bland annat driver Västsvenska Lönekonsulter med flera bolag, Lotta Runnestad från Runne Connections, Gevorg Simonyan från Libredo, Robert Hallgren från The Generation och Christoffer Åhman från Meetball.
10 november, 2023
Det finns många byråer som är på häftiga tillväxtresor. Idag får ni höra korta intervjuer med två av dem, nämligen Setly och Amice Konsult. De belönades båda med utmärkelsen "Årets Tillväxtbyrå - Stockholms län". Martin Grimlund intervjuar Henrik Åhlin, VD och grundare av Setly, samt Michael Popis, VD och grundare av Amice Konsult. Avsnittet inleds med en intervju med Martin Hammarström på Revisionsvärlden, som ligger bakom utmärkelsen. Martin från Revisionsvärlden berättar om utmärkelsen och ger en bild av hur branschen utvecklas.